Tax Deductions of Gifts to Woodlawn Foundation for the Saxum Project
The Woodlawn Foundation is committed to providing major capital funding for the Saxum project and is recognized by the Internal Revenue Service as a public charity. Contributions are tax deductible up to 50% of adjusted gross income for cash and and up to 30% of adjusted gross income for property. Contributions in excess of these amounts may be carried forward and deducted in future years for up to five years.
For Ongoing Gifts Consider Using Your Bank's Bill Pay Feature
Giving through your bank's bill pay feature is an excellent alternative to hand written checks and the preferred method, since, as with written checks, there are no transaction costs deducted from your gift. 100% of what you donate goes directly to the Woodlawn Foundation. To do this, provide your bank with the address of the Woodlawn Foundation, Inc. (see above), and the amount of your gift. For your account number, enter - Saxum, along with your name.
A charitable gift will then be withdrawn from your account and mailed to the Woodlawn Foundation for Saxum on the date you have selected. This is the prefered automatic method for making recurring gifts, because there are no fees deducted from your gift. This means all of your gift goes to the Woodlawn Foundation.
Other Donation Forms
If you choose not to use your bank's payment features, you can also download the following forms for recurring gifts to Saxum.
Monthly Autocheck Donation Form
Monthly Credit Card Donation Form
Gifts can also be made in the following ways:
Gifts of Cash Using a Check, Your Bank Bill Pay, or Wire Transfer
Gifts of Securities, Real Estate or Other Property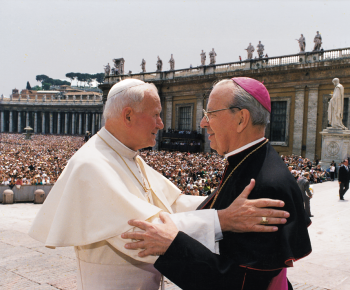 To mail a check, use the address below. Write Saxum in the memo line.
For all other gift inquires contact Woodlawn at the below address.
Mike Coan
Executive Director
Woodlawn Foundation, Inc.
56 Harrison St., Suite 401
New Rochelle, NY 10801
Tel: 914-632-3778
Fax: 914-355-9481

Or email at: